2019 incentive update
03.24.2019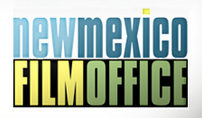 Revamped film incentives mean steady jobs for NM
By Alicia J. Keyes / Secretary, N.M. Economic Development Department
Sunday, March 24th, 2019 at 12:02am
Originally posted in the Albuquerque Journal
Welcome to a new era of film and media production in New Mexico – with more emphasis on building long-term production partners that ensure a year-round workforce with regular paychecks.
Gov. Michelle Lujan Grisham has identified film and media production for aggressive and strategic investments from her administration. It is a clean, sustainable industry with an established statewide workforce.
The newest initiatives seek to nurture that ecosystem into one that supports year-round employment and careers for students now working on film and media technical certifications in 22 degree programs around the state. It's an industry-cluster economic development philosophy.
With the commitment of Netflix and potentially other studio partners, Albuquerque is front and center in that effort.
Thanks to changes made during the 2019 legislative session, and a new deal with Netflix, the industry "is poised to bring thousands of jobs to New Mexico," screams a March 14 headline in MovieMaker, which has also declared Albuquerque as the No. 1 city for those who want to work in film and live near their job.
"As media companies grow, we will reach out and proactively partner with them, as was the case with Netflix and will be the case with more companies to be announced soon," Gov. Lujan Grisham recently told Site Selection magazine.
Here is how we will do this:
The new legislation raises the annual cap to $110 million. That move, as well a commitment to pay off any backlog or so-called IOUs from the state, should stabilize the program and has already reinvigorated interest in New Mexico from new productions.
Additionally, Senate Bill 2:
• Establishes a partnership with major production companies that purchase or lease a facility in New Mexico for at least 10 years by exempting those companies from the annual payment cap. This guarantees they can budget over a longer time period and hire full-time employees without worrying the state will pull the rug out from under them. The measure takes specific aim at boosting jobs for the craft and technical workers who depend on a full-time paycheck to buy a house and support a family.
• Provide an additional 5 percent in rebate dollars to productions that do business in locations outside the Albuquerque-Santa Fe corridor such as Las Cruces, Las Vegas, N.M., Truth or Consequences and Roswell. We know there has been interest in filming at these locations and others that can capture unique New Mexico landscapes, but the cost of transporting crews and equipment has been a challenge. The bonus percentage will offset some of that higher cost.
As part of the new law, the Economic Development Department and the New Mexico Film Office have promised to report more data about the tax credit program to the Legislature and taxpayers with regular accountability on where the money is going.
The film and media industry is growing faster than the rest of the state's economy and pays on average 42 percent higher than other fields. During committee meetings in the House and the Senate, it was obvious by the emotional testimony of film workers that this industry has afforded them the opportunity to buy houses, obtain medical insurance and care for elderly parents.
This industry is about local New Mexicans receiving a proper wage and being able to stay in our beautiful state.
Film is an industry that brings in outside money, with over $3.4 billion flowing into the state since the inception of the credit program in 2003. The changes made this legislative session will ensure that locals who live and work here can continue to practice their craft, raise a family and build their profession in New Mexico.
Alicia J. Keyes is a former film company executive and film office director for the City of Albuquerque. She worked on the agreement that helped bring the Netflix Studios to Albuquerque.
Action!